Entry System Tips
Entry system features and functionality are highlighted on this page.
Remember to also check the FAQ page and if you still have questions contact us.
JUMP TO:
General Site Features
Entry List
---
General Site Features
You will see the use of new structures throughout the site, such as overlays and dynamic tables.
---
Full Screen Mode
When working with your entries and other elements in your account, you will see a lot of overlays. If you prefer to see things bigger, you can make the screen larger using the expand icon in the upper right corner. It can be reduced to the smaller overlay by clicking this icon again.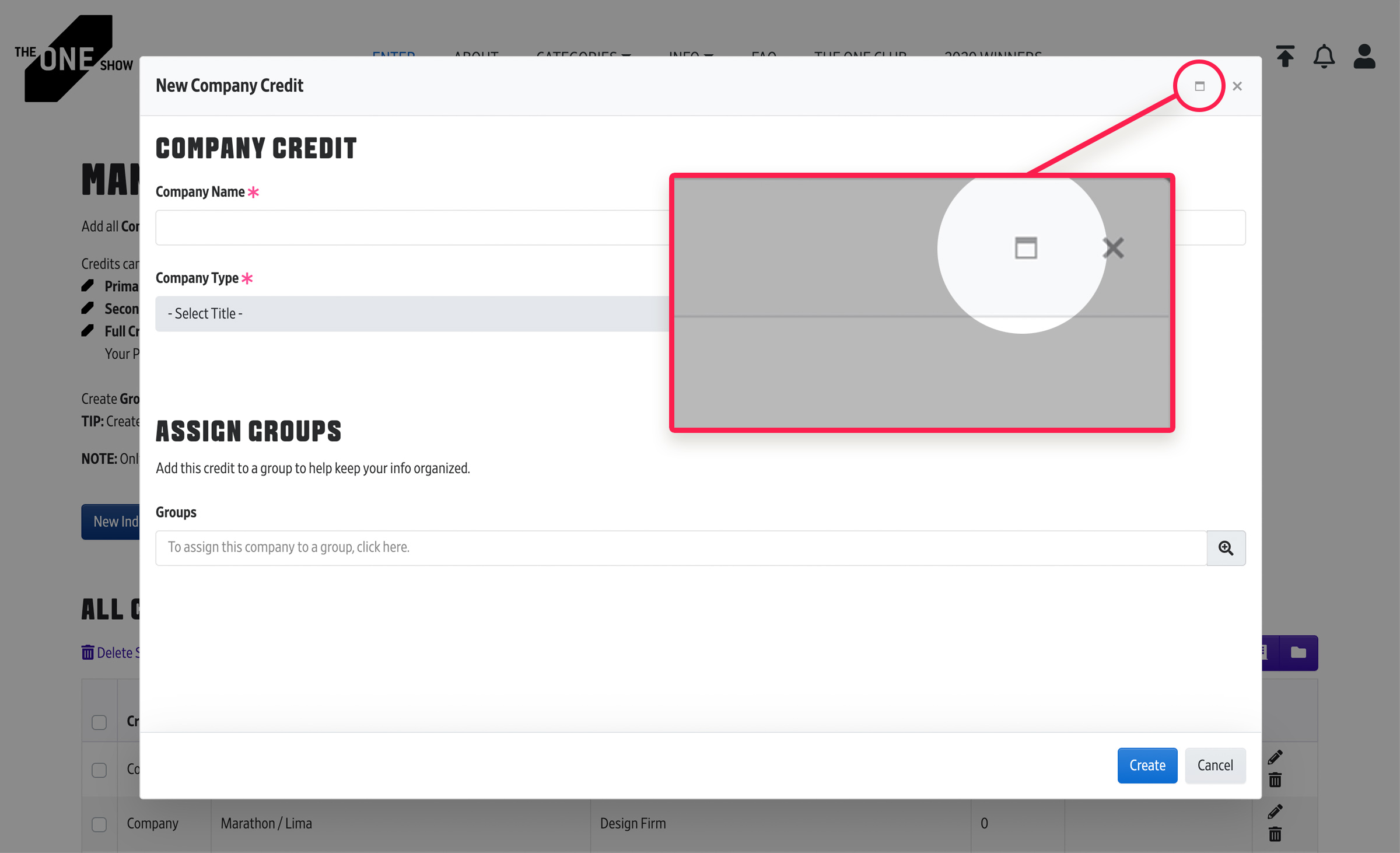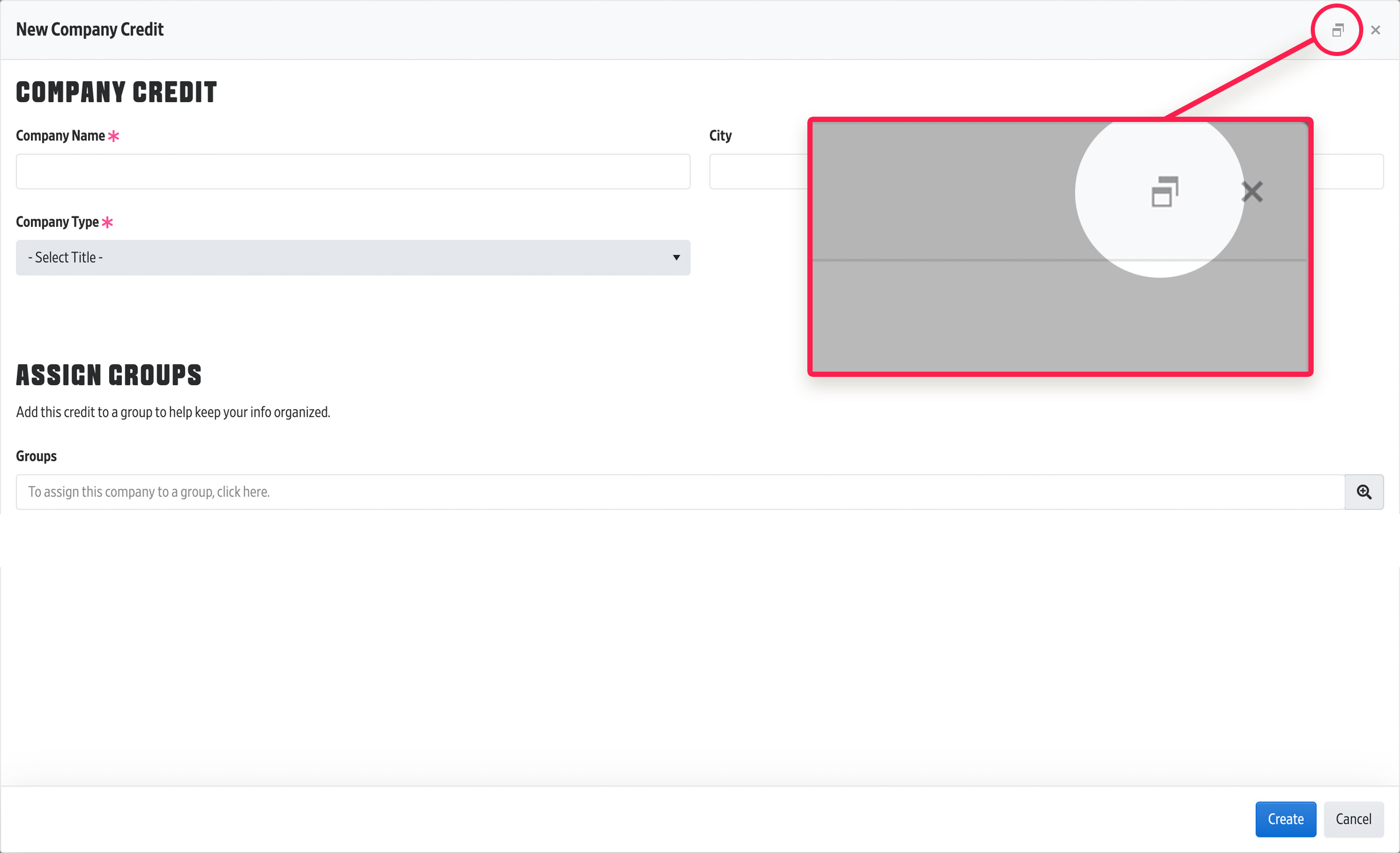 ---
Interactive Tables
Your Media, Credits, and Entry lists utilize dynamic tables with interactive features.
FILTER & SEARCH

Use the Filter to reduce the items in your list based on specific factors. Only those options that will apply to items in your list will show. You can select one or multiple filters.
Use the Search to look for specific words in your list.
NOTE: You can apply both Filters and a Search together.
NOTE: You can remove any applied searches or filters with the "X" on each one on the left.
SORT

Click the top of a column to sort your list by that field.
An arrow will appear to show you how your list is currently being sorted.
Click once for ascending order, again for descending order, and a third time to remove the sort.
---
BACK TO TOP
Using Your Entry List
After you've created an entry, you can make edits from your Open Entries page.
All fields marked with

must be fulfilled to complete and submit your entry.
---
View Full Entry
Click the Edit icon on an entry to open and view all information for that entry.
Once opened, you can edit each section on your entry in this overlay.
NOTE: Each section must be saved.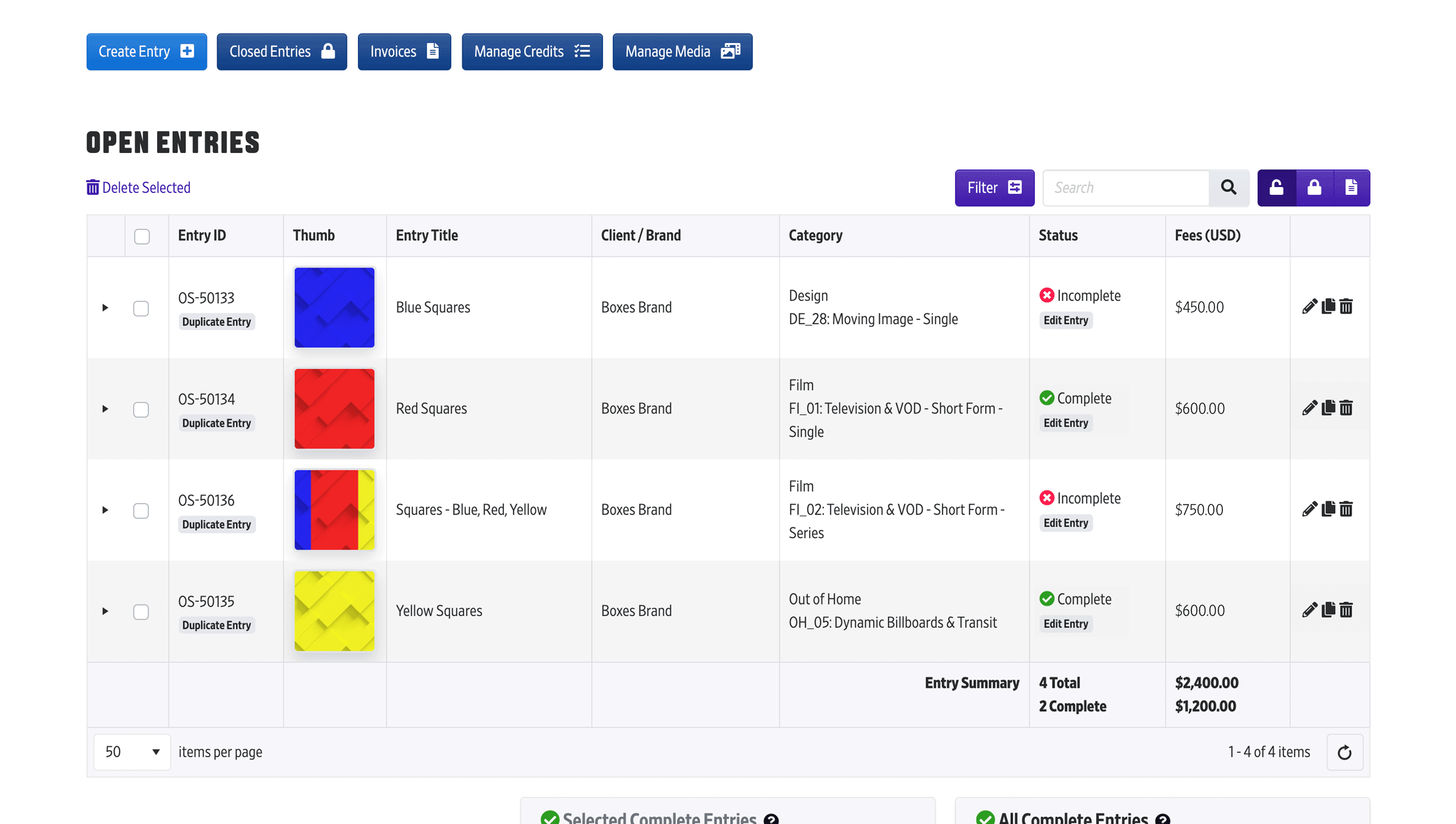 ---
Edit Entry In Table
Click the triangle on the left of your entry to expand it in your list.
You can use the tabs to view each section for your entry. Click that section's edit icon to make any changes.
NOTE: Clicking your Entry ID or Status on the entry will also expand it.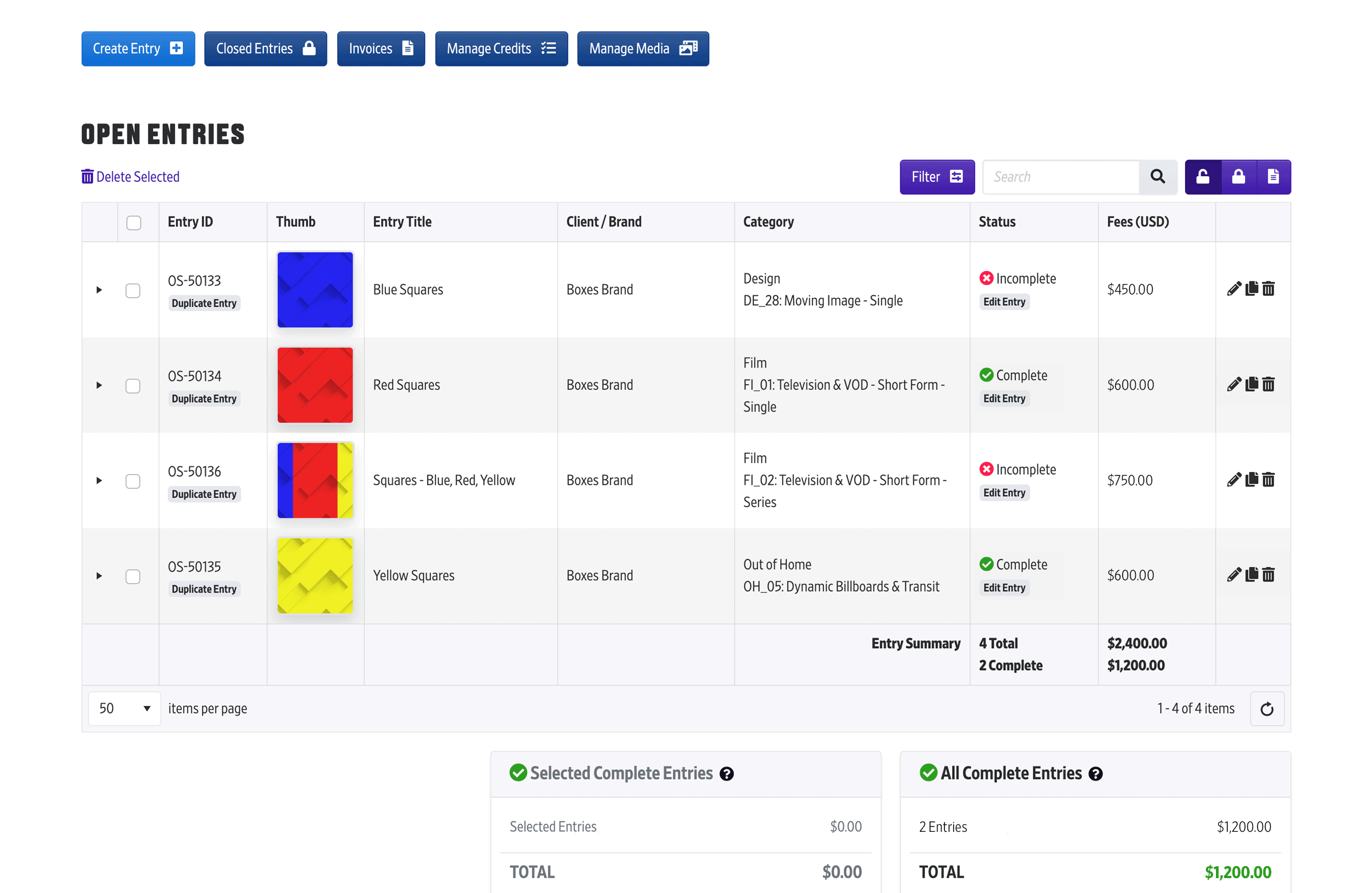 ---
BACK TO TOP